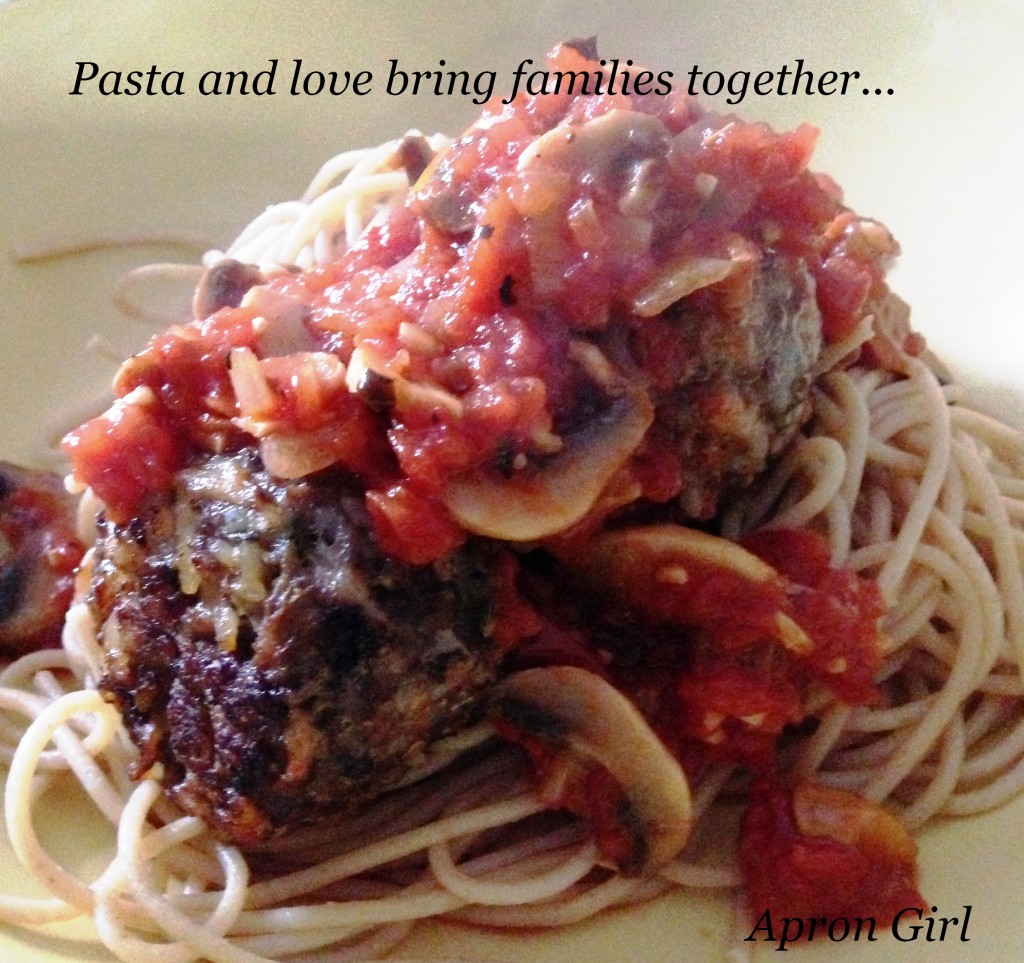 Pasta… the warm-down-to-your-toes comfort food that is both economical and oh so good! Along with the added benefit of drawing hungry people together, it happens to be the star of our next family "taste-off." Following the success of our macaroni and cheese extravaganza last fall the decision was made to have a pasta "taste-off" this spring. As the designated hostess (since my kitchen easily accommodates a large group) I am responsible for cooking up an enormous pile of pasta that will serve as a foundation for the assorted sauces making their way into my kitchen.
My sister, Janet, raised the bar of friendly competitiveness to a whole new level when she casually mentioned during one of our phone calls that she was not quite ready for our "taste-off" because she hadn't had her consultations… "Consultations?" Upon further investigation, I came to better understand her shrewd and clever plan. In the spirit of good fun, she had contacted several women of Italian descent who have spent the better part of their lives preparing delicious food for their families, and they were uniformly happy and willing to share their prized recipes! Armed and ready with her arsenal of tried-and-true creations provided by women with names like Talarico… Cereghino… Calcagno… I laughed and laughed as I imagined the advantage she brings to the cooking challenge while others scramble to rise to that challenge!
Come Saturday the sound of happy and contented diners will fill the air, as we sample savory sauces, guess what secret ingredients might be contained in them, and catch up on family news, and before the meal is even finished we will cast our votes as to who made the "best" sauce. We won't know the final decision until the ballots are carefully counted, but I have a sneaky feeling Janet is going home with the prized Silver Spoon Trophy once again! Three cheers to the winner!