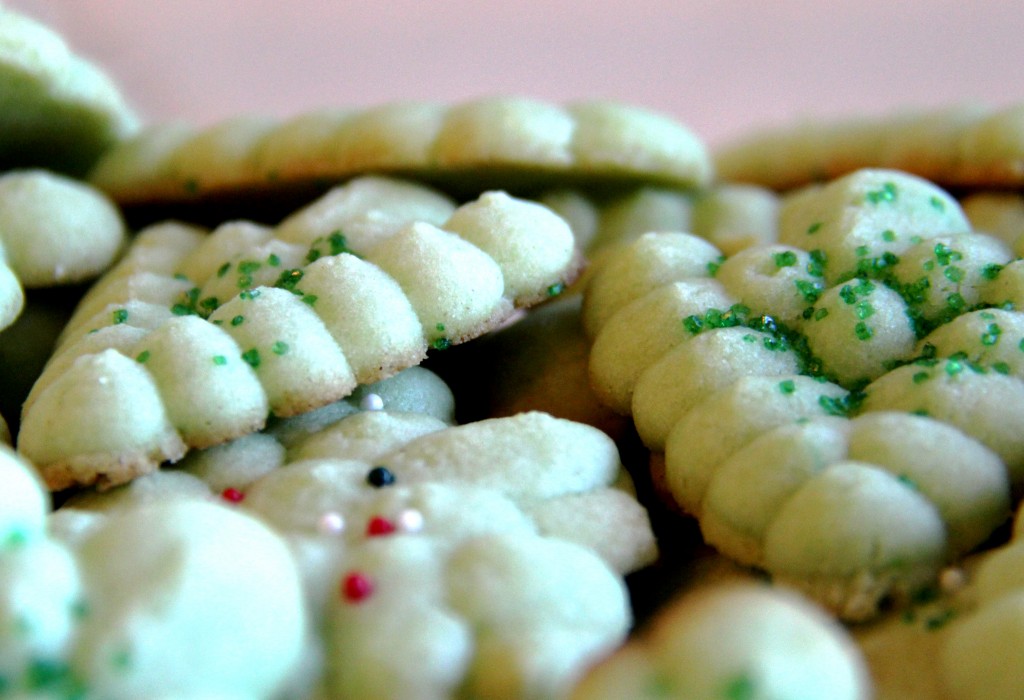 With a hint of light green, these almond flavored spritz stir memories from my youth…   tinted sugar sprinkled on top, my mom lovingly baked them every Christmas and are now a favorite of my children.
My dear friend, Jennifer, who is a superb baker insists spritz require a "special touch" and  has abandoned her efforts to make them which leads me to believe my cold kitchen (along with the rest of the house) contributes to my success… the dough stays firm and does not become soft and uncooperative in the cookie press.
Whatever the reason I'm just happy they turn out.
1 cup butter
3/4 cup sugar
1 egg
2 1/4 cup sifted flour
1/2 tsp. baking powder
dash of salt
1 tsp. almond extract
Cream butter, adding sugar gradually. Mix until it turns light and fluffy.
Add egg and beat well.
Add almond extract.
Add dry ingredients and mix thoroughly.
Bake @ 400 for 10-12 minutes or until lightly browned on edges.